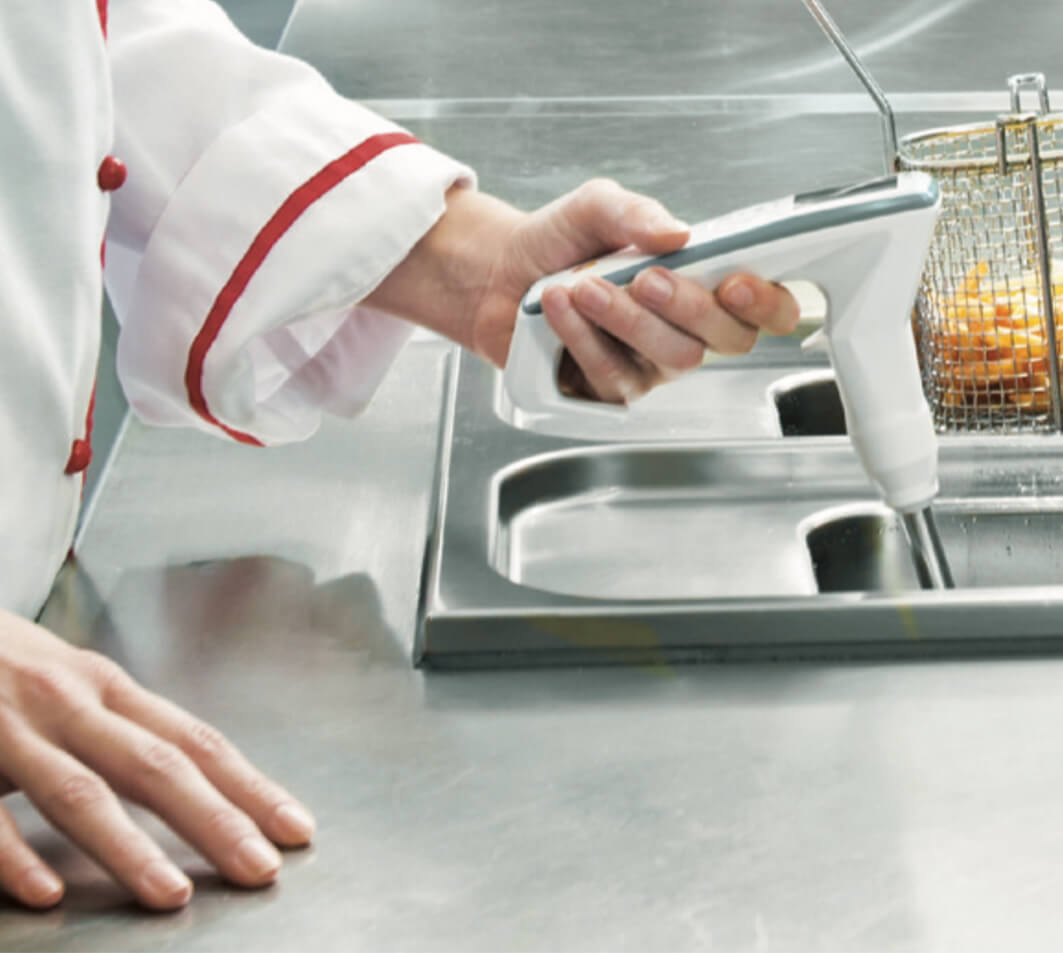 testo 270 Cooking Oil Tester
Measure the quality of your cooking oil electronically with our new, user-friendly testo 260 tester.
Colour signal lamps enable a prompt, clear interpretation of testing results. Cooking oil, consisting of more than 27% polar components, I.e. decomposition products, has a drastically reduced quality and must be regarded as spoiled.
Deep-fried products in the oil take in fat and also the decomposition products which the consumer finds very difficult to digest.
testo's cooking oil tester is based on the measurement of relative permittivity in the cooking oil. The level of polar components in frequently used oils increases to such a level they can be determined using the measuring method mentioned above.